The Who, What and Where of Good Content Marketing
My last blog post grappled with the definition of content marketing and why it's such a useful tool.
It also briefly touched on who uses it. The conclusion I offered up was pretty much an awful lot of businesses use good content marketing – and certainly all the smart ones.
Today, I want to give you some examples of good content marketing giants. I'll also talk you through the different types of content you can use, and the avenues to deliver them to your audience.
A century of success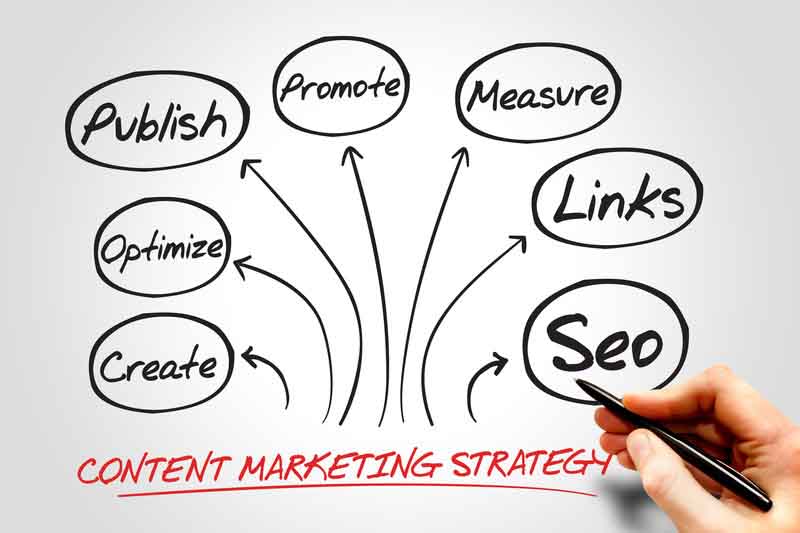 Content marketing is no new kid on the block.
Whatever country you're in, you'll find great examples of long running successful content marketing campaigns – John Deere's iconic publication, The Furrow, in the US and France's Michelin Guide are two that spring to mind.
A good Australian example, and one that will be familiar to many in NSW, is the NRMA.
In 1920, The National Roads Association (as the NRMA was then known) launched its Good Roads Journal. The magazine's name was changed to Open Road in 1927.
NRMA members still receive their bi-monthly copy. According to the source, it's full of "the latest news on motoring issues, road safety rules, the best and most trusted car reviews and some fantastic travel ideas for exploring Australia and beyond". It also includes special offers, discounts and other member benefits.
They don't have to do it right? The articles don't directly promote their core business of roadside assistance and insurance, but it's clever way to connect with their audience and position their brand as a trusted source of useful information.
In my last blog, I mentioned that the best content is educational, inspirational and aspirational.
Open Road ticks all the boxes. A road-trip to a stunning destination in an independently reviewed vehicle anyone?
Who's doing it online, and doing it well?
But, of course, today, most content marketing happens online.
The digital world is a match made in heaven for content marketing. This is because of its reach, its possibilities and interconnectedness.
Popular active wear brand Lorna Jane is one inspirational example.
The brand has a stand-alone content hub in its website Move Nourish Believe  – a phrase which encapsulates the Lorna Jane values and ethos.
While it's increasingly common for businesses to manage content on a separate site in this way, the lesson here is in the nature of the content and how it's distributed.
The website doesn't directly promote Lorna Jane, rather it includes articles on lifestyle topics that reflect the brand's values. This includes healthy eating, motivation and natural skincare. It also includes forums, videos, recipes and events and offers a free Lorna Jane iPhone app to track activity through the day.
Again, educational, inspirational and aspirational.
And Lorna Jane's success is reflected in data that points to impressive Facebook, Twitter, YouTube, Tumblr, Instagram and Pinterest buy in.
Content marketing vehicles and mediums
Which brings us to the "where" and "what" of good content marketing.
For the "where", take a look at the list above and add your website and LinkedIn.
Facebook
Twitter
LinkedIn
Website
YouTube
Tumblr
Instagram
Pinterest
As for the "what", blog posts are the most common type of content marketing, but there's much, much more you can do to for good content marketing..
Webpages. Obvious right? But the difference between a good and bad site is huge, and to have an effective platform for content marketing your site has to be good.
White papers and ebooks are increasingly popular, and ebooks (or good old fashioned paper books for that matter) can provide a great stream of revenue while simultaneously strengthening your brand.
Videos and Vodcasts can be published on your website or your YouTube channel. When you consider YouTube has over a billion users it makes sense to give it a go.
Infographics are a clever way to share statistics, charts, graphs and other information in a pictorial way. Pinterest offers possibilities here.
Case studies can be inspirational and show your audience just how they can benefit from your services or product.
Podcasts can be shared from your website or through vehicles like iTunes. They have the potential to put your business in front of a whole new audience.
Free apps that are valuable to your audience and strengthen your brand can buy loyalty.
Quizzes are a fun way to engage with your subscribers and inspire them to "like" and "share".
Email newsletters are a way to re-engage with your customer base and to deepen your relationship with them.
Things like "Our top 10 tips" are fun, easy and quick to read and can help your audience navigate their way through a topic or decision.
How-to guides can be invaluable – especially for small business owners or those looking to start their own business.
Webinars are streamed online. They're a great way to share useful information and create a sense of community.
Q&A's are an easy way to offer your knowledge and skills up to your audience.
Surveys can help you find out what people want from your business and how they want you to communicate with them.
Interviews with other experts in your field or from related industries, shared on your website or through a podcast, give your audience valuable information.
Public speaking and presentations are another way to reach an audience – sure it will be smaller than online, but this direct contact can have much more impact.
And, of course, traditional mediums like magazines and journals sent through snail mail are still effective – the NRMA wouldn't still be sending out the Open Road if it didn't work.
What's right for your business?
In my next post, I'll talk about what it takes to create great content before looking at how to create a content marketing strategy.
HOWEVER, before you start generating content, it's a good idea to nut out what mediums will work best for you. This will vary depending on the nature of your business and your skills.
My advice is usually to start with a blog and go from there. Learn everything you can about the benefits of each medium and then do what will work best for you.
If you're unsure, the team at Online Influence can advise you on the benefits of each option and the right fit for your business.