What makes a good Blog – part two
Let's talk tech – SEO (Search Engine Optimisation)
So now you know what to blog about, let's get into the technical side of blogging.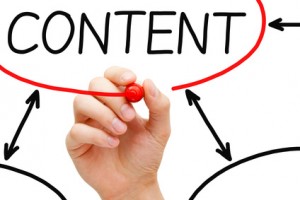 A golden rule – "One keyword per post/page"
When I say keyword I don't just mean one word – very rarely will it be one word. A good keyword can sometimes be 4 -5 words long, but usually it's 2– 4 words long.
Over time, your pages or posts will probably rank for other words in the copy too.
Organise your blog by using categories and tags. Think of categories like isles in the supermarket e.g. the cooking isle, and tags as items in the isle e.g. spices and sauces. Finally keywords are the specific item e.g. "Uncle Bob's sauce".
Use the keyword in the blog/page title – it can have other words either side, but don't break up the keyword/s here.
Use the keyword in the first paragraph
Use it every 300-500 words, but make it natural.
Use sub-headings using variations of the keyword/s.
Always use an image and re-name the image using the keyword.
Use alt-tags for images – this is the name that pops up when you hover on an image. Google reads this and can often rank these images in the search results (try it now – hover over the image in this post, you will see What makes a good blog.)
Create links between other relevant pages/posts and use keywords as the anchor text. This tells Google and the reader, that you have other posts about this topic, and points to where it is.
There are other more Geekie things that should be part of your blog structure. If you are not sure what these are, get in touch with me and I will be happy to review your blog.
How to actually write a good blog post…
Okay, so we've covered why you should blog, what you should blog about and the technical (SEO) part of what makes a good blog. Now let's dig into how to actually write the blog posts.
Write so that an eleven-year-old child can read it. This doesn't mean you have to "dumb it down" but make it very easy for anyone to read it and don't use Jargon.
I like to use this simple acronym P O W E R

Pick a topic – use a "think sheet" to write down ideas.
Organise- group your ideas, number them in the order you want to write them and cross out ideas you won't use.
Write – put the facts into sentences, adding bullet points, headings and paragraphs.
Edit – read your work out loud or to a friend.
Re-write until you are happy that your blog post delivers enough valuable information that your readers will share it and comment on it.
Now read it one last time to make sure you haven't "over used" the keyword. Use the search bar in MSWord to check how often you have used it (3% is a good rule of thumb). Anymore and Google will consider it "keyword stuffing" and sites that do this are "frowned upon" by Google.
Just have a go.
I hope this helps you navigate the confusing world of blogging and I hope it helps you understand what makes a good blog. The most important point is the last one above – "Just have a go". The first blog is always the hardest but it's a rewarding journey if you persevere.
This is part two of a two part blog post – Read What makes a good Blog – part one
How do you like to write? I'd love you to share your hints and tips.