Top Seven Things To Look For In An SEO Company
Because many companies and consultants today are offering search optimization services, it is important for a business owner to carefully choose the right expert with whom to work. Here are the top seven things to look for in an SEO company before deciding to use its services:
Because things change regularly in the world of SEO – this article has been edited to reflect Google's ongoing updates (see 7a – d & 8 below). I will come back and edit this regularly, if you like our Facebook page  you will keep up with the the latest in the world of SEO.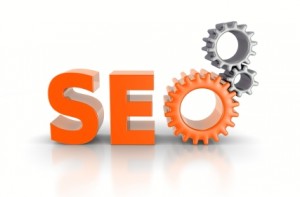 1. Good track record. It is always more preferable to work with an SEO company which has a good reputation for delivering high quality services and positive results. A business owner should also ensure that the SEO firm does not have a record of employing black hat search engine tactics.
2. Depth of knowledge. Depth of knowledge should also be considered because consultants who fail to deliver tend to disappear when they don't deliver results. Working with a consultant who can demonstrate up to the minute knowledge of current trends is important.
3. Availability of customer/technical support whenever needed. It is always preferable to work with an SEO company which has a quick system for assisting customer needs and technical concerns. Help should be available when needed so that possible glitches and issues can be given instant attention.
4. List of satisfied clients. Looking at the list of clients of an SEO firm will give assurance to a business owner that the company he wants to work with is a stable one. Very often, an SEO firm will showcase their services by letting potential clients know who they have worked with in the past. In the event that this information is not available, a business owner should do some research regarding the SEO company using online and offline sources.
5. Overwhelming amount of unsolicited positive reviews and testimonials. Social proof is a strong indicator that a company is strong, stable, and well-known for delivering top notch services. Testimonials and unbiased positive reviews can easily be searched for online.
6. Great value on a starter package. Different SEO companies offer different SEO starter packages. The business owner should carefully evaluate the various SEO starter packages offered and must choose the one that fits current business needs. An ideal starter package should contain content production services, keyword research, online distribution, and basic website optimization.
7. Wide range of SEO services. Aside from a good starter package, an SEO company should be able to provide other search engine optimization services such as building backlinks, website re-structuring, and recommending other search engine marketing solutions to clients.
a. Check out the SEO company's website. If they have broken links (links that land on a "404 Page not Found" page) and and poor navigation etc, it could mean they don't really understand the importance of "on-page" SEO. If the Google bots are confused & frustrated by hitting dead ends, they will (rightly) assume the readers are too and will not rank the site well.
b. Check out the URL's – are they easy to read? URL's are important in the world of SEO if they are clean & concise, they help the Google bots and the reader to work out where they are & what the subject is. E.g. URL's with numbers in them, or words like index.php etc? (URL is the address of each page on a website – you find them at the top of your browser).
c. Check out the "About" page. Do they tell you who they are and where they are?  Is there any photos of the business owners and their staff? If not, why not? If an SEO company doesn't want you to know who they really are or where they are located, don't do business with them. The same goes for any business online. This is part of the social proof we all want online – it helps to build the "know, like & trust". You can't know, like or trust a business that won't say who they are or where they are.
d. Is the website slow to load and giving you mixed messages? Like "page not found" and  "your shopping cart is empty" (when you didn't even know they had one) and flash images and old outdated technology, like moving images that take ages to display or move.
8. Finally, do they keep you up to date with the latest changes from Google? Are they willing to educate their clients with workshops and/or online training? I know not everyone wants to know the nitty gritty of SEO, but you should be given the option of doing some it yourself if you wish to.
If you want to increase your rankings in Google get in touch with Trish and the team on 1300 199 757 or email us here