SEO Penrith: How To Tap Into The Local Australian Market
One of the main misconceptions about search engine optimisation is that it is merely a strategy for internet based businesses. The truth is, there are many opportunities for offline businesses in specific cities to get local customers through the use of effective SEO. Penrith, for example, is a big city full of potential clients for any business, in any industry. If a particular business is located in Penrith, launching an SEO Penrith campaign targeted towards the people living there may be a good strategy for building brand awareness and encouraging repeat store visits.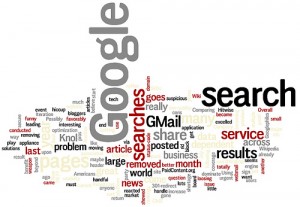 Through proper use of SEO, Penrith residents can easily find the location of a business or enterprise, be it a restaurant, dental clinic, coffee shop, or local bar. Business offices which are located in obscure streets can now be accessed conveniently by potential customers as they surf online and type the right search keywords. Here are some ways by which local businesses can reach prospects in their area through search engine marketing:
1. Make use of nearby city landmarks to reach potential prospects. If the business establishment is located near a famous city landmark like the Nepean River, a good SEO strategy for a cafe would be to use a keyword such as "coffee shops near Nepean River" in an online search engine marketing campaign. This way, tourists and local residents who are looking for coffee shops in that specific area can easily find the company information online.
2. Discover what people in a specific city are searching for online. For more effective SEO, Penrith based entrepreneurs should perform keyword research to find out what keywords are being searched for by their target market. Free keyword research tools, like the Google Keyword Tool, generate keyword suggestions and give insight to the marketer about the monthly search volume of a particular keyword. By simply typing a popular local keyword in the Google Keyword Tool, such as "restaurants in Penrith" or "Penrith dental clinics", a marketer or business owner will be able to see other related keyword suggestions pertaining to the local market.
3. Hire the services of a local SEO Sydney consultant or firm. Often it is better to leverage the expertise of people who specialise in search engine optimisation. This way, a business owner can focus on important management tasks and maintaining day to day business operations, instead of spending a lot of time on link building, structuring a website, and producing content. When it comes to SEO, Penrith based businesses should hire a reliable SEO consultant or expert to gain more market exposure.