Search Engine Optimization: Sydney Based Online Marketing
One of the biggest challenges faced by local businesses is promoting their products or services to a targeted group of people within a specific area. In an effort to reach potential customers, most business owners usually resort to traditional advertising, such as print, radio, and word of mouth. However, the internet presents a better alternative for promoting a local business, and it is through search engine optimization. Sydney based businesses can now create their own company website and then optimize it for search engines such as Google or Yahoo.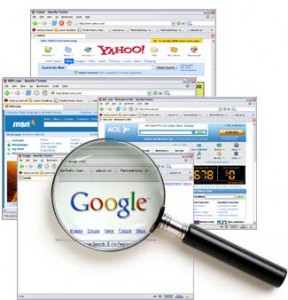 Through search engine optimization, Sydney residents and potential customers can easily be targeted in a marketing campaign. This provides more opportunities for local offline businesses to penetrate the market within their nearby vicinity, without paying for expensive advertising and marketing campaigns.
Here are some of the top reasons why search engine optimization is more cost-effective and convenient compared to the more traditional advertising methods:
• Wider Reach. Businesses with search engine optimized websites have the potential to reach more customers in their market, compared to those who still rely on outdated marketing tactics and advertising practices.
• Easier Customer Access To Business Information. Buyers and shoppers tend to compare prices and quality of products by "shopping" around and looking for possible items to buy. Instead of physically going to malls and stores to compare brands and prices, a consumer can instead browse the web and type search phrases like "best jewellery store in Sydney". If there is a business website optimized for that search phrase, it will appear in search results and will easily be accessed by the consumer.
• Long-Term Results. Traditional advertising usually offers a fixed timeframe for promotion. But with search engine optimization, Sydney based business websites can receive a regular stream of traffic for many months and years to come. SEO is a "set and forget" strategy which allows business owners to leverage the power of search engines in order to attract more customers.
Through effective implementation of search engine optimization, Sydney business owners can increase the number of people who are familiar with their products or services.
There are two ways by which a local business owner can start implementing SEO campaigns.
The first is to personally learn search engine marketing techniques. This can be time consuming because of the learning curve involved; the second way is to hire the services of an SEO consultant to professionally and immediately implement search engine optimization strategies for an offline business.