Online Marketing Techniques For Offline Marketing Businesses
Just because a business is "offline" doesn't necessarily mean that it cannot promote its products and services on the internet. In fact, many traditional businesses like restaurants, coffee shops, accounting firms, dental clinics, manufacturing firms and countless others are using online marketing tactics to reach their target customers.
Here are the most effective online marketing techniques that anyone can use to generate an ongoing stream of leads, prospects and customers from the internet:
Search Engine Optimization (SEO)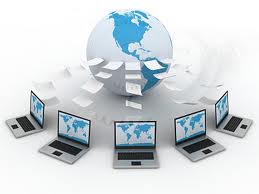 Search engine optimization is a process, or a set of targeted activities, which aim to increase the search engine rankings of a website in a given niche or industry. The higher the rankings of a website, the more online visitors it will receive (which eventually leads to more sales and profit). There are various aspects of SEO that online business owners should understand in order to succeed in this particular strategy:
• Keyword research. This is the act or process of discovering which keyword phrases are being searched for by a target market on Google or Yahoo. In SEO, a business owner pays attention to popular search phrases with a high amount of traffic stats per month. SEO campaigns are based on main keyword phrases (and other related keywords) in a given niche or industry.
• On-Page optimization. This refers to optimizing a particular website for higher search engine rankings by tweaking or adjusting certain elements within the website itself. Putting main keywords on the title, description, meta tags, and body of the webpage content is an example of on-page optimization.
• Off-page Optimization. This refers to SEO activities which are done outside a business website. Activities such as increasing the number of external links to a website (also called backlinks), and blasting SEO content in key internet channels, are prime examples of off-page optimization.
Pay-Per-Click Advertising (PPC)
Aside from SEO, another effective online marketing strategy is pay-per-click advertising (PPC). This is a form of advertising where the business owners create short ads which will be shown and served in various content networks all over the web. Google Adwords and Yahoo! Search Marketing are examples of online platforms who offer pay-per-click programs. Basically, this form of advertising is cost-effective because advertisers will only pay for each click that they receive from their ads.
Just like SEO, PPC requires the business owner to perform keyword research before starting any online marketing campaign because all PPC ads are keyword based. Generally, popular keywords in a given niche or industry will entail a higher cost for the advertiser, while not so popular keywords will cost less per click.