How To Promote Any Business Through Social Media Marketing
Gone were the days when newspapers, radio, brochures and flyers are the only advertising mediums available to local business owners. Now there is a more cost effective way of spreading the word about a product or service, reaching target consumers, and building brand awareness. The solution is social media marketing.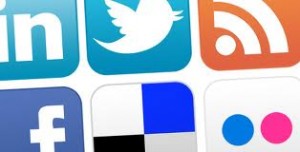 Here are some important tips and guidelines for business owners who want to expand their market reach through social media marketing:
• Build an attractive profile. The first step to successful business promotion through social media is creating a profile which users will find interesting. Facebook and Twitter profiles should portray the brand image that the business wants to project. Appropriate color schemes, templates, and layout should be used for greater impact.
• Participate actively in conversations and discussions. One of the fastest ways to get noticed in social media platforms is to participate in community conversations and exchange of information between users. An online marketer should not limit himself to creating posts and sending messages which are purely promotional in nature. Rather, he should also be involved with discussions on trending topics and other subjects which the target market finds interesting.
• Provide great value. In social media platforms, it is easy to spot fakes, wannabes, scams, and con men. User accounts which are built mainly for advertising purposes are ignored, and in some cases banned. To succeed in social media, a business owner should be able to provide great value to his audience. Instead of advertising blatantly, the focus of the marketer should be to share useful and valuable information. For example, instead of regularly posting ads on Facebook status messages, it is better to post links of informative or entertaining articles and videos.
• Create and share engaging content. The intention here is to create unique content, such as videos and articles, which has the potential to go viral within the social media community. Many marketers have benefitted from creating home-made instructional videos, and then uploading them on YouTube and Facebook. Once the videos are uploaded, the links are reposted to various social media sharing sites like Twitter, LinkedIn, Stumbleupon and many others.
Outsourcing various social media marketing tasks is also a great way to multiply the effectiveness of promotional activities. Tasks like building a profile page, Facebook page, getting Facebook likes, posting comments, creating and distributing content, and getting followers, can all be outsourced to a reliable internet marketing service.