How To Attract More Customers By Using An SEO Service
Hiring an SEO service provides a lot of advantages for offline business owners who do not have advanced internet marketing experience. First, firms who provide search engine optimization services take care of all the details related to running a successful SEO campaign. This helps the offline business owner focus on other important things – their core competencies – while new customers are generated on a daily basis.
Here's how the typical process works when an offline business owner chooses to use the services of an SEO company: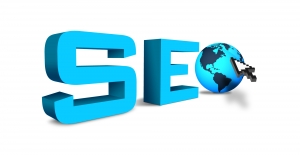 • The SEO service provider critiques and restructures a business' existing website. To better optimize a business website for the search engines, an SEO provider gives recommendations for changing the structure of a website, inserting main keyword phrases, and changing page titles. This increases the chances of a website to get higher rankings on the search engines.
• The provider creates the seed content for distribution. "Seed" content refers to original articles which may eventually be rewritten and distributed through key internet marketing channels. Usually this is done by creating five to ten original articles which are rich in keyword phrases related to a chosen niche or industry. SEO formatting is crucial for these articles to obtain maximum results and traffic after distribution.
• Seed content is rewritten and 'spun' in order to create many versions. The SEO service takes the seed content and then rewrites it in order to create many versions. This is crucial in the entire SEO process because Google values original content. Both human rewrites and article spinning are used in order to generate as many versions of the same article as necessary.
• The article versions are distributed systematically on the web. SEO companies, after creating and rewriting content, proceed to distribute the articles throughout the web by using various manual and automated tools. The exact method will depend on which SEO company is doing the service. However, the goal of content distribution is the same for all SEO firms: to generate hundreds of quality incoming links for a website, resulting in ongoing search engine traffic.
• The SEO provider performs other manual tasks which are vital for generating organic traffic. Other tasks are done by an SEO service such as commenting on blogs, reposting article link locations, repurposing articles into other forms of content (such as audio and video), and broadcasting content through RSS feeds. This may seem a bit complicated for those with limited online marketing experience, but reliable SEO companies make this entire process easier for business owners.