How Can An Online Business Consultant Help An Offline Enterprise?
An online business consultant is someone who offers solutions to businesses for the promotion of the business, its products or services, through the internet. Here are just some of the various services that a reliable online marketing expert can provide:
Lead Generation Campaigns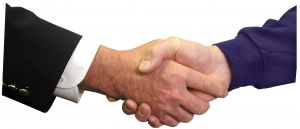 In any business, generating leads and prospects is a must for the enterprise to survive and grow. Online consultants provide help in this area by implementing various lead generation methods. Some of the most common lead generation methods are as follows:
• Social media marketing. Using platforms such as Facebook and Twitter can greatly increase the exposure of a business to its potential customers and clients. By implementing lead generating activities in social media platforms (both free and paid), the number of people who regularly visit a business website has the potential to increase over time and ideally transform into repeat customers.
• Paid advertising campaigns. Based on specific market information, an online marketing consultant may opt to recommend paid advertising programs such as pay-per-click, banner advertising and direct media buys, or by providing reliable SEO packages.
• Article Marketing. Some consultants are mainly content-driven and choose to write and distribute high-quality articles within the market in order to build authority and credibility among readers and potential buyers. The number of leads generated from article marketing campaigns is relatively lower than other advertising methods but has a higher conversion rate.
List Building
Aside from generating leads, an online business consultant helps businesses to develop their list of subscribers by capturing the contact information of web visitors. This is done by installing contact forms or subscriber forms on website landing pages — visitors can subscribe to receive website updates and be automatically included in the contact list of a business for later follow-up.
Lead Conversion and Upselling
Once the leads are generated and the subscriber list is developed, the online business consultant helps his or her client to convert those leads into sales. This means that website subscribers may be offered various products and services that thorough research has shown that they want and need:
• Front End Sales. These are low-priced items which aim to initially involve the customers with the company. Some examples of these are discounted tickets, starter packages, 30 day free trial, basic membership plans, and so on.
• Back end sales. This is the upsell. Existing customers are offered higher priced items to encourage repeat business.
These services are able to be provided by reliable and knowledgeable online business consultants. Any offline business that wants to reach a greater number of customers should consider engaging a local online business consultant to help it grow and prosper.