Top 5 Signs Your Website Needs a Refresh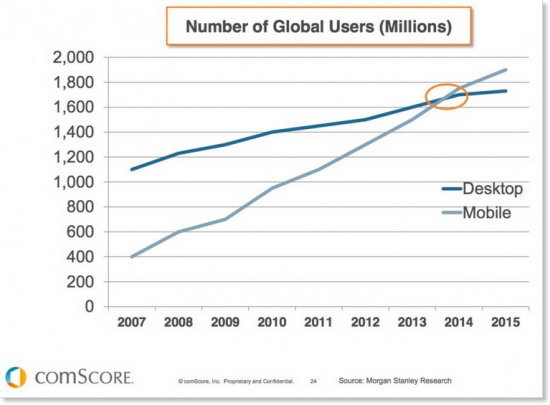 Was your website built more than 3 years ago? Has it been updated?
According to Google, in 2015 mobile searches outnumbered desktop searches for the first time. Chances are your website is looking pretty user "unfriendly" and potential customers could be leaving your website in frustration.
1. Your Website is not mobile responsive
Back in April 2015, Google released "Mobilegeddon" – a major update to its algorithm that gives priority to websites that display well on smart phones and other mobile devices. This means websites that aren't mobile responsive may receive less traffic from mobile searches. Click here to test if your website is mobile friendly.
2. Your phone numbers are not "Clickable"
It's a familiar frustration. You find the website you want, but when you click on the phone number to call the business it doesn't work. This tells you the click-to-call functionality has not been set up. If this is your website and your phone number, then your customers and potential customers will move on to the competition. It's as simple as that.
3. Duplicated or outdated content
If content on your website is the same as content on another website, Google will penalise you and push you down the page rankings. The Google algorithm loves unique, relevant content. You can also slip down the page if you don't update the information on your website regularly. If your website is built with user-friendly editing and publishing functionality you're more likely to update your content regularly. A "Blog" or "News" page is a great way to publish up to date information.
4. No links to social media
Consumers will take the time to research companies, look at reviews and testimonials, and generally just "check you out" online before making a purchase. Having your Facebook, Instagram and other social media accounts linked from your website is crucial. It gives the all-important "social proof" that you're a legitimate business.
5. Full of stock images
With a world of information just a mouse click away, consumers are more savvy and more informed than ever. A website full of "stock" or non-genuine images is no longer going to "cut the mustard". People want to see the real people behind the company, they want their genuine story and offerings. Images are powerful tools that can engage customers and keep them on your site, so make sure they get the real deal.
At Online Influence we specialise in building mobile responsive, Google friendly websites that look amazing and are easy to update. We are an accredited Google Partner and can expertly manage your online marketing campaigns, bringing you fresh leads and new customers. Give the team a call now to book your free website analysis.